In the News
"Philadelphia 2013 FIVE STAR Wealth Managers".1  Philadelphia Magazine, November 2013
"Philadelphia 2012 FIVE STAR Wealth Managers".1  Philadelphia Magazine, November 2012
"Pharmaceutical Executives Find Baker Wealth Management Group at Critical Time in Their Careers".  Forbes, June 25, 2012
"Top Financial Advisors".2 Philadelphia Business Journal, October 23-29, 2009
"The Top 1,000 Advisers". Barron's, February 9, 2009
"Top Wealth Advisers".3 Philadelphia Business Journal, October 3-9, 2008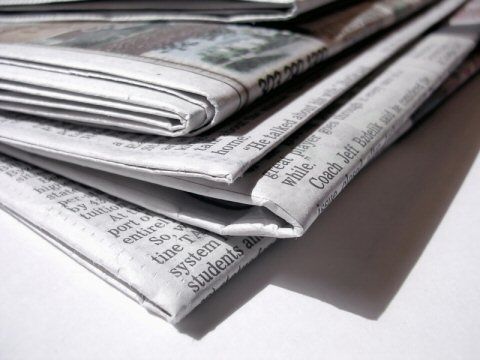 1(2012)(2013)Survey conducted by Five Star Professional, an independent third-party research firm, who received 3,354 nominations amoung all wealth managers in the Philadelphia area from peers or firms and evaluated by nominees based on 10 objective criteria.  The nominees must be credentialed as an investment adviser representative, a FINRA registered representative, a CPA or a licensed attorney; be actively employed as a credentialed professional in the financial services industry for a minimum of five years, have a favorable regulatory and complaint history, the nominee cannot have (1) been subject to a regulatory action that resulted in a license being suspended or revoked or a payment of a fine, (2) had more than a total of three customer complaints filed against them (settled or pending) with any regulatory authority or Five Star Professional's consumer complaint process, (3) individually contributed to a financial settlement of a customer compliant filed with a regulatory authority, (4) filed for bankruptcy, or (5) been convicted of a felony.  922 were named 2013 Five Star Wealth Managers which represents less than 28 percent of the award candidates.  The award does not evaluate the quality of services prvided to clients.  Recipients may have had unfavorable ratings.  The Five Star award is not indicative of the wealth manager's future investment performance.  Recipients did not pay a fee to participate for this award but may have paid a fee to purchase proprietary material from Five.  For more information: See http://www.fivestarprofessional.com/awards/wealth_manager_program.php.
2The number of advisors for each state is based on the total population of the state, so larger states have larger listings. The rankings reflect assets under management, revenues, quality of the advisors' practices and other factors. Total assets are all assets overseen by the advisor's team, including some that are held at other institutions. Assets managed for institutions are given less weight in the scoring. Portfolio performance is not a criterion because most advisors do not have audited track records. Criteria was based on more than 3000 filtered nominations from more than 100 investment, insurance, banking and other related independent financial service firms.
3The rankings are based on data provided by thousands of advisors and financial services firms.  Factors included in the rankings were assets under management, revenue produced for the firm, regulatory record, quality of practice and philanthropic work.  Investment performance isn't an explicit component.